Cooking Classes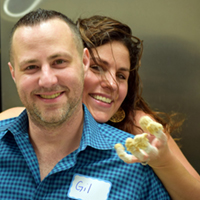 Adult
Dynamic collection of hands-on, technique-focused cooking classes for enthusiast cooks. Our curriculum covers everything from basic cooking survival skills to advanced culinary expertise.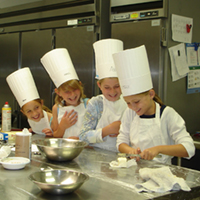 Children
Hands-on cooking and nutrition education curriculum for young people. Our kids cooking classes introduce youth to the pleasures of preparing and enjoying "real food" that is both nutritious and delicious. Ages 6 through 12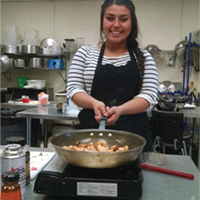 Teens
Classic cooking techniques, a lot of food science and instilling the spirit of culinary adventures into the students. Ages 13 - 21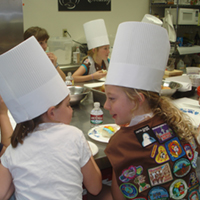 Scout Programs
Girl Scouts and Boy Scouts can be completed many cooking, food safety and nutrition courses we have prepared to specifically cover the requirements for numerous badge requirements.